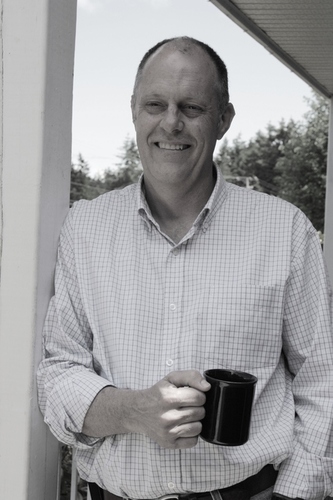 The Rev. Phillip Spencer has been serving at St. Stephen's United Church since 1993. Born in England, raised in Canada, he has a long association with the United Church, most of it good! He has a great love of local churches, whatever denomination. Prior to ordered ministry, Phil had a variety of jobs ranging from truck driving to registered nursing. He is obsessed with cycling, guitars, amplification, and the Vancouver Canucks. Phil is married to Tevis and they have two adult children, Ailish and Conall. He is also rather fond of his son-in-law, Bryan.
His colleague and friend, Dianne, posed to him the following questions that he answered as well as he could.
For me church is: brilliant, agonizing, surprising, wonderful, a source of immense irritation, puzzling, and filled with hope. I really do love the church.
What surprises me about this stage of my life: there is life after hair.
On a really good day I … get to go cycling.
On a really bad day I … go cycling despite the elements. It makes me feel noble, somehow.
My all-time favourite comfort food is: stew. Beef, lamb, I'm flexible. I would not, however, sell my birthright for a bowl.
Some wise words that inspire me: "Buy high, sell low." I may not have that right, which would explain much.
If I wasn't living here right now, I'd love to live in … This is a tough one (I really like it here), but I do have a particular soft spot for the English Lake District. The Dingle Peninsula in Ireland is a bit of a draw, too ….